In an article on Monday about city council and school board races in Orange County, the Voice of OC quoted Fullerton College political science professor Jodi Balma:
"Balma also noted there's an organized effort to elect conservatives to local school boards, but no similar effort on the left."
Really? If so, that effort has overlooked the board of education for the Anaheim Union High School District and the Anaheim Elementary School District – two of the most progressive-Left school boards in the county.
No Election In AESD – Incumbents Win By Default
Three of the AESD's five trustees were up for re-election: Ryan Ruelas, Mark Lopez and Juan Gabriel Alvarez.
None of them drew a challenger, and so there will be no elections in their respective trustee areas. Alvarez, Lopez and Ruelas each get another term by default.
Which is too bad. All three are employees of the AUHSD. All three are teachers union activists: Ruelas serves on the state council of the radical California Teachers Association and Alvarez is an officer of the Anaheim Secondary Teachers Association. All three supported the disastrous pandemic experiment in shutting down the schools and forcing teachers and students into remote learning, with the damaging learning loss and mental health problems that followed. All three were supportive of mask mandates that studies show had virtually no impact on the spread of COVID, but did make teaching more difficult and inculcated in students the belief that they were disease vectors.
All three – especially Alvarez – have been vocal supporters of Ethnic Studies, a variant of Critical Race Theory. All three voted to make it a graduation requirement for the children of their K-6 school district. And it is not simply a class those children have to take but Ethnic Studies ideology is also woven into the entire curriculum.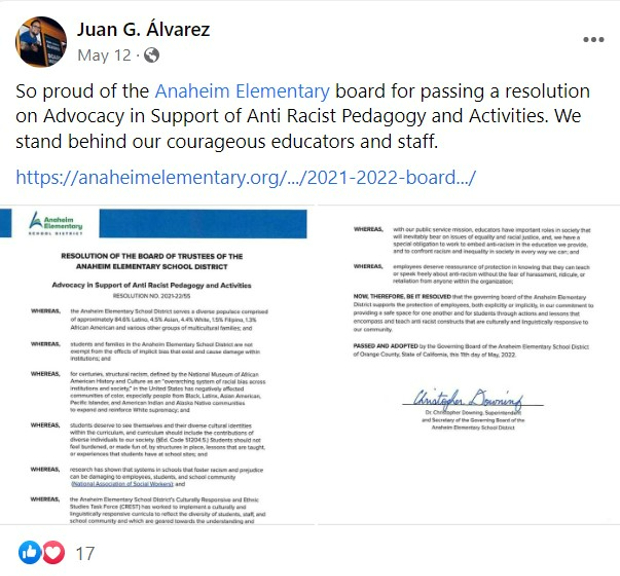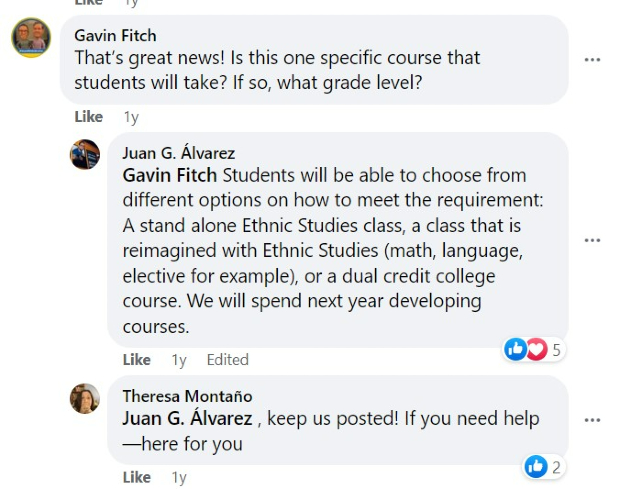 In AUHSD, Two Incumbents Get A Pass
In the AUHSD, Trustees Annemarie Randle-Trejo and Anna Piercy are running unopposed. Randle-Trejo is another progressive activist and Jose Moreno supporter who ran for Anaheim City Council in 2020 in District 4.
Only one AUSHD trustee area is being contested: there are three candidates:
1) Billie Joe Wright: the teachers union activist who sued the OC Board of Education last December to throw out the district map that was approved by the conservative OCBE majority.
2) Jessica Guerrero, a twentysomething staffer for Supervisor Doug Chaffee who is being supported by Jose Moreno and Al Jabbar. Guerrero is a typical woke progressive who embraces identity politics, and thinks requiring college applicants to take SATs or ACTs is discriminatory.
3) Linda Martinez. She has no ballot statement and her ballot title is "Parent."
It's astonishing that after a two years of mismanaging the COVID pandemic and following union demands that inflicted learning loss of their students, these five trustees got a hall pass and will not have to face the voters.
If there is indeed an organized conservative effort to recruit school board candidates, it has failed to focus on two school districts where such an organized effort is needed most. For the next two years, progressive groupthink will continue to be a signal characteristic of the AESD and AUHSD boards of education.