Chapman University announced last week its acquisition of the Anavia Apartments in Anaheim, with the intention of converting the apartment building in to student housing that can accommodate about 800 students.
Anavia is located near the intersection of State College Boulevard and Orangehtorpe Avenue, and across the street from Angel Stadium. It will be re-christened as "Chapman Court." This is the universities second acquisition of an apartment building on the Platinum Triangle to re-purpose as student housing: the school bought the Katella Grand in 2017 to house 900 students, renaming it the "Chapman Grand."
The newly-monikered "Chapman Court" is just two blocks away from Chapman Grand.
First and second-year Chapman students are required to live in campus housing. However, in the university says that in recent years there has been a large increase (175% between 2017-2019) in the number of upperclassmen requesting campus housing due to the appeal of apartment-style housing options. The acquisition will enable Chapman University to provide housing for 55 percent of its undergraduate population.
The Anavia comes with a range of amenities that will be to Chapman students living there: including washers and dryers in every apartment, a full kitchen with high-end finishes and appliances, a large on-site fitness center and a swimming pool and jacuzzi.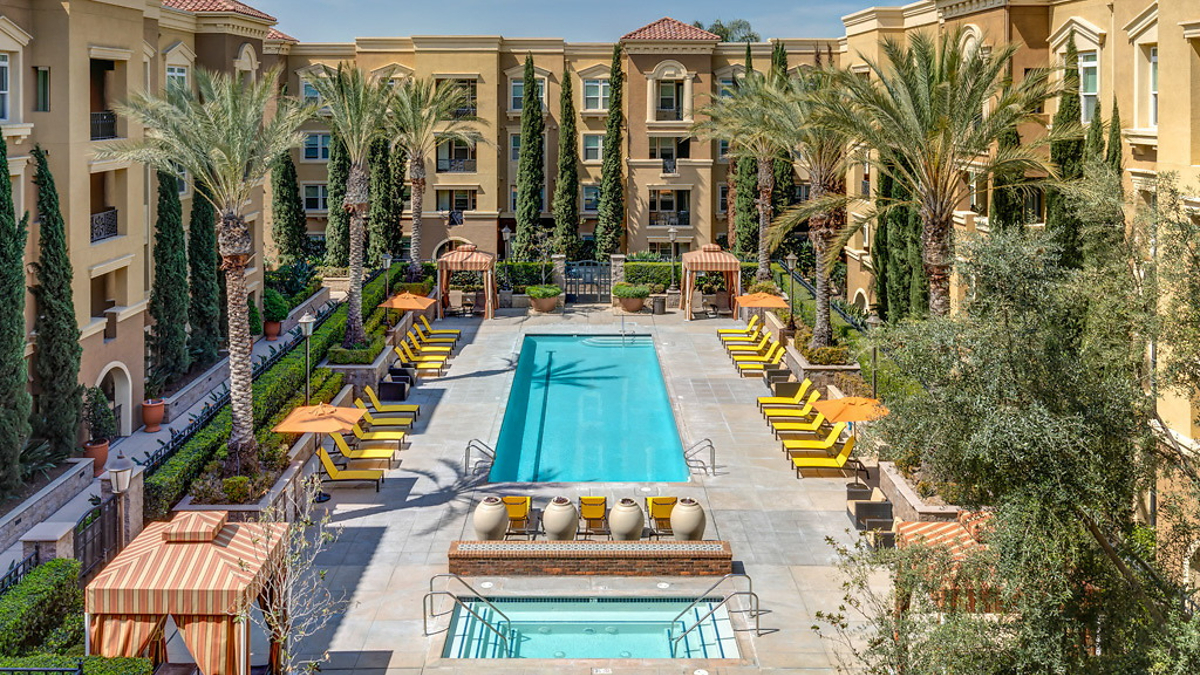 Student residents can use the Chapman Shuttle service to get to and from the university campus, which is a little more than 2 miles away in Orange.
"The campus residential experience is an important part of what makes the Chapman student community so meaningful," says Harold Hewitt, executive vice president and chief operating officer. "These apartment-style residences give students a chance to live independently without cutting them off from the campus community."
"With hundreds of millions invested in student housing over the past several years, the university's commitment to house 50 percent of our undergraduate students on campus remains strong. This building also has the additional benefit of being self-parked and accessible by our shuttles, which will reduce traffic and parking issues," said Hewitt.
"I am extremely excited to be adding an additional residence hall of the caliber of Chapman Grand to our student housing options," said Chapman University President Daniele Struppa. "We have seen remarkable success with the Grand, and I look forward to creating a similar experience with the new Chapman Court."