In their fight against the recall, one of the "narratives" being pushed by Santa Ana Councilmember Jessie Lopez and her political allies is that she is being targeted for ouster by "outside special interests trying to control Santa Ana!"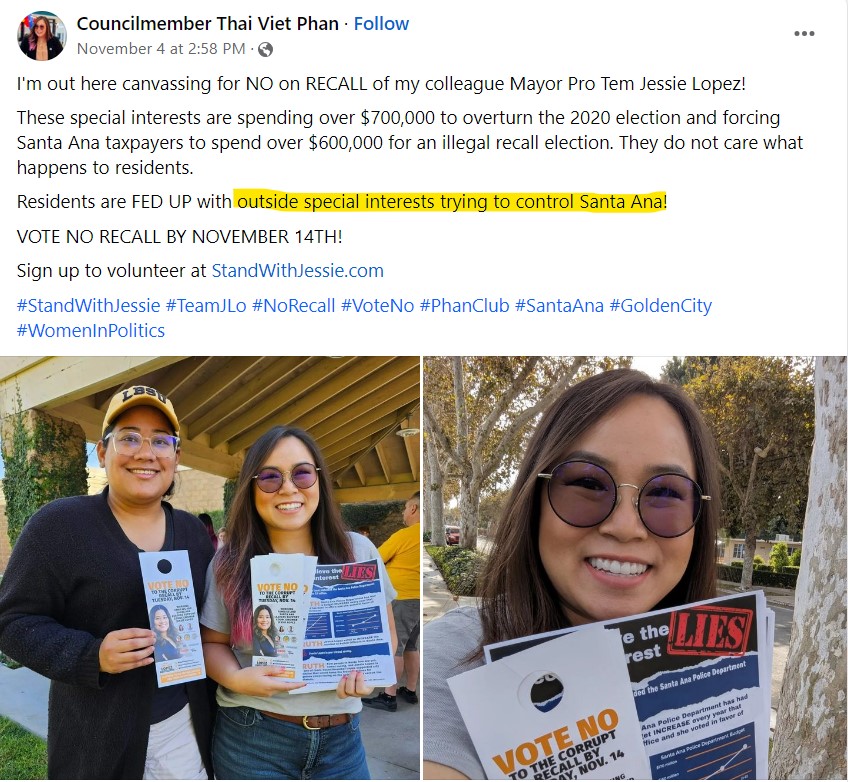 However, in the relativistic world of our progressive comrades, "outside special interests" are A-OK if they're on your side.
Yesterday, leftists from Los Angeles took a break from attacking Israel for defending itself against Hamas terrorists and came down to Santa Ana – to fight the recall and support Lopez and her council allies in their struggle to import the public policies that have failed so spectacularly in L.A.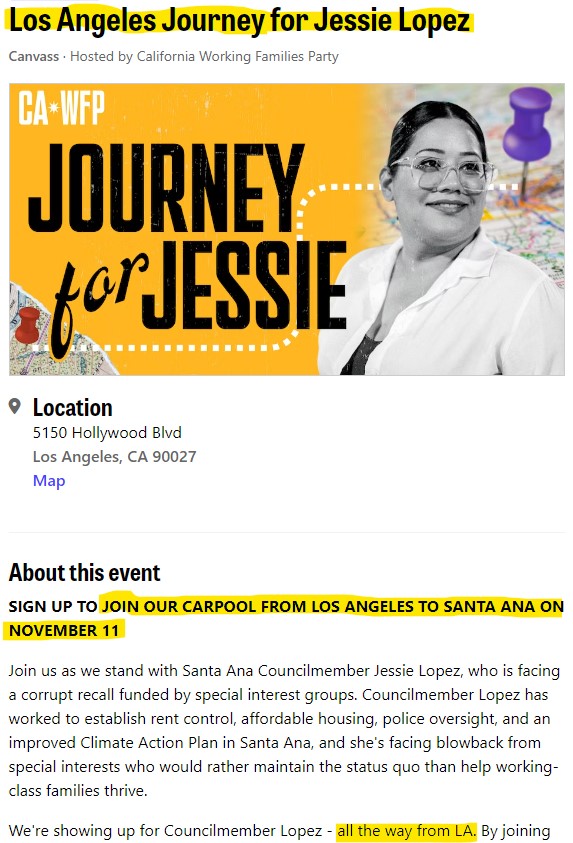 EDITORIAL ASIDE: what is with the progressive-Left obsession with Socialist Realism? Why do they love and emulate a style of propaganda art synonymous with totalitarian communist regimes? It suffuses the graphics of Lopez's campaign, CHISPA's social media, etc.
Maybe when your political goal is to turn Santa Ana into a left-wing snow globe version of Los Angeles, then you don't see radicals from LA as being from out of town.
Jessie Lopez is happy to ally herself with the Los Angeles chapter of the Party for Socialism and Liberation. Lopes must be so proud to have earned the enthusiastic support of adherents of an ideology that is literally responsible for more human death and misery than any other movement in the history of the planet.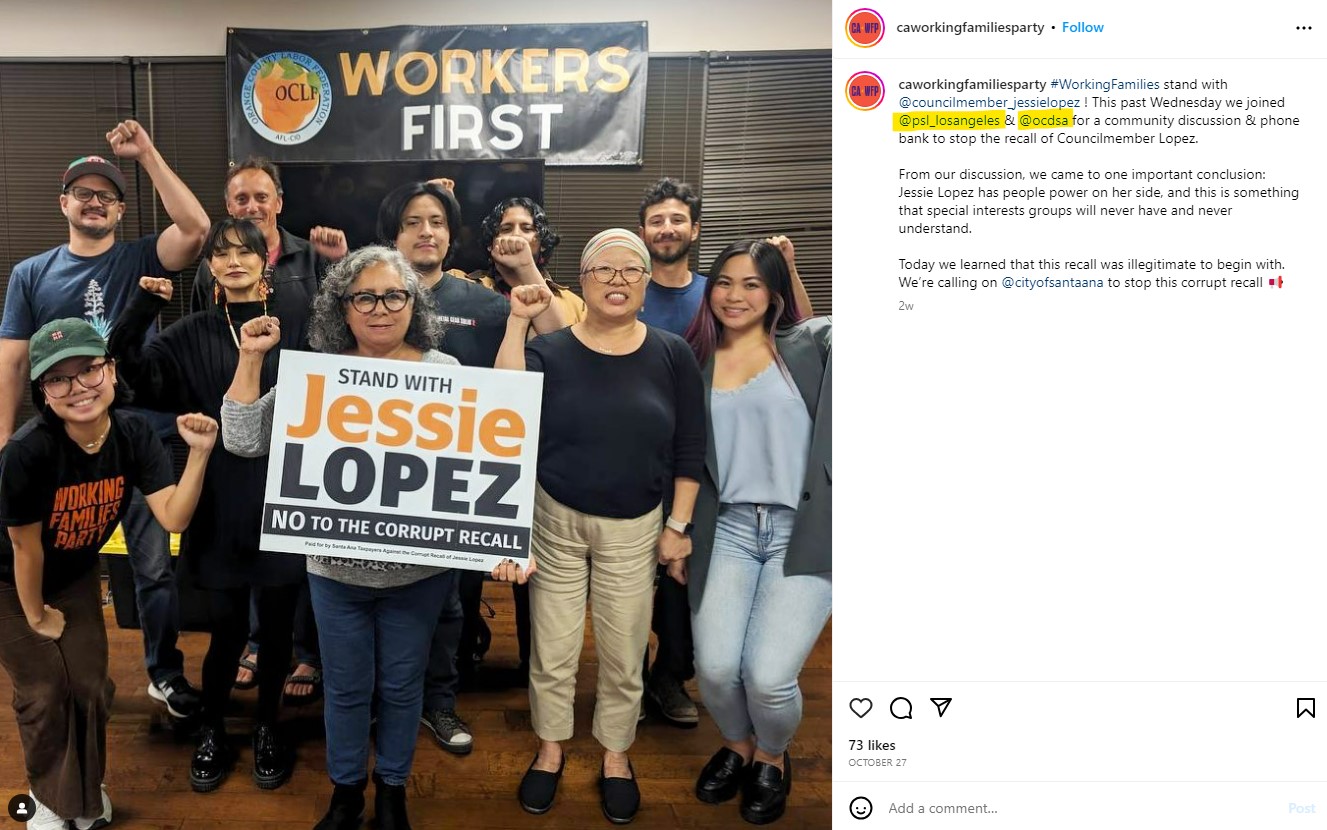 Also – why is the Orange County Labor Federation hosting the Party of Socialism and Liberation and the Democratic Socialist of America?
On one hand, whinging from Lopez and Phan about "outside special interests" is garden-variety political hypocrisy since they love and welcome the support of outside special interests when it helps them.
Takeaway for Santa Ana residents: political advocacy by the Santa Ana police officers union or by the hundreds of individuals and families and partnerships that work hard to supply a basic human need – housing – equals "outside special interests trying to control Santa Ana."
But when it is radicals from Los Angeles coming to town because they share Lopez's belief in failed policies with a proven track record of fostering crime and poverty…well, that's "solidarity" and totally righteous.