St. Patrick's Day is upon us. But where to go in Orange County? The OC Independent has compiled a list of 11 Irish pubs in Orange County, in no particular order, for your consideration.
But first: if you're looking for where Orange County's favorite Irish sons, The Fenians are playing – that would be the The Coach House in San Juan Capistrano. But it's sold out.
Mickey's Irish Pub
A newer but authentic Irish offering in OC, Mickey's Irish Pub is located in downtown Fullerton at the corner of Harbor and Commonweath. Mickey's opens at 9:00 a.m. on St. Patrick's Day and features a limited Irish food menu, an Irish fiddler from 12:00 p.m. to 3:00 p.m. and a bagpiper will play from 7:00 p.m. to 8:00 p.m.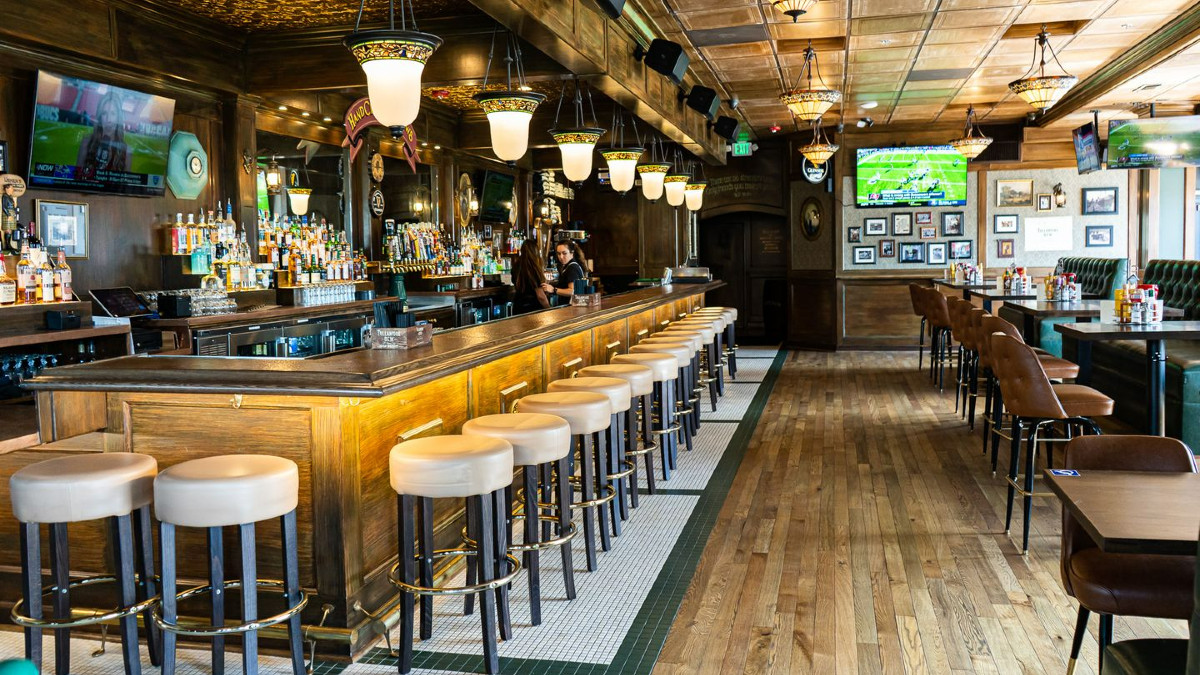 Muldoon's Irish Pub
Muldoon's is an OC classic. Dark wood, booths, cozy. Indoor and outdoor dining and drinking. Located at 202 Newport Center Dr, Newport Beach.
Muldoon's is opening early on St. Paddy's Day. Breakfast is served from 7am-11am, and Irish food from 11am-10pm.
Paddy's Station
The newest Irish pub in OC, located at 26701 Verdugo St Suite B in San Juan Capistrano. The owners transformed a vintage train car, standing freight house and caboose into a pub.
Paddy's Station will open about 6:00 a.m. if you're looking to hoist a pint (or three) that early. The food comes out later. An Irish band, The Stout Hearts (which includes Brendan Harkins, long-time bassist for The Fenians, will be playing from 3:00 t0 6:00 p.m.)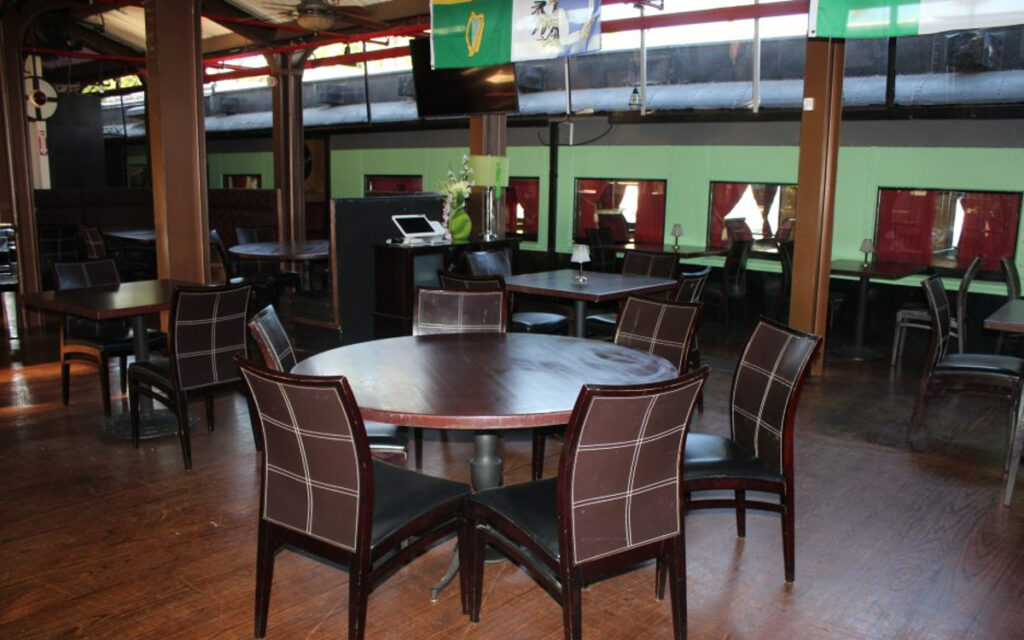 McCallan's Public House
It's hard to beat the authentic feel and atmosphere at McCallan's Public House, located at 330 W. Birch Street in downtown Brea. 400 whiskeys to be had.
Doors open at 6:00 a.m. on St. Patrick's Day, and a delicious and special Paddie Menu is served all week. Walk-in's welcome, reservations can be made through YELP Reservations.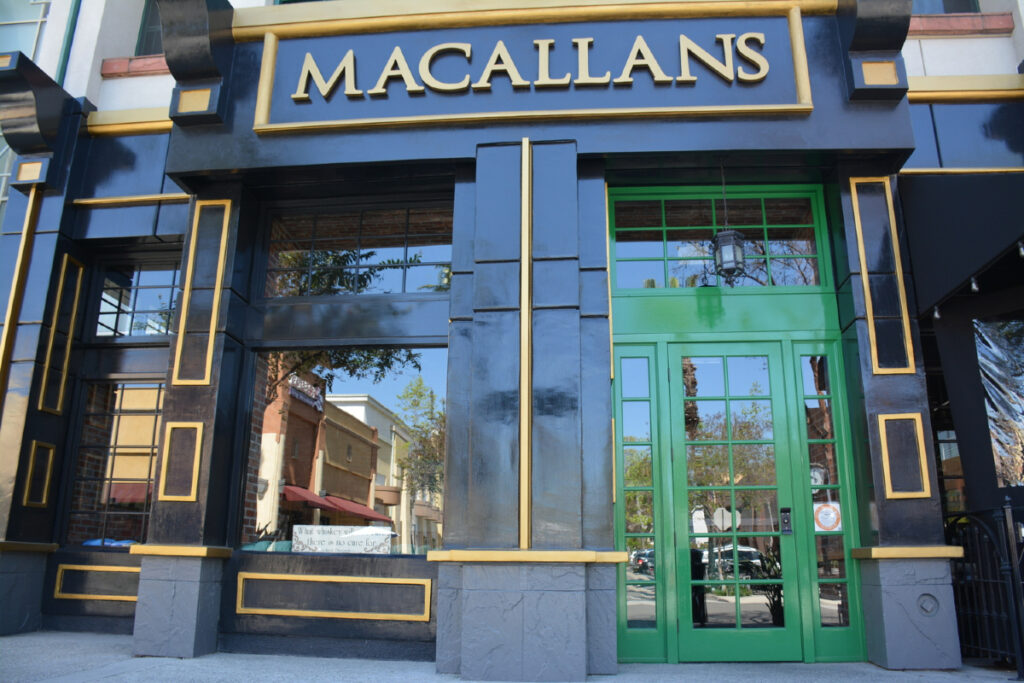 The Harp Inn
The OG of Irish pubs in Orange County, The Harp is located at 130 E 17th Street in Costa Mesa. It's not big, but it's always fun. Doors open at 8:00 a.m. and stay open until midnight. The Harp will be serving Irish Breakfast in the morning, corned beef & cabbage, fish and chips, and shepherd's pie all day.
Bag pipers and Irish dancers throughout the day, and live music in the afternoon and evening by The Chancers.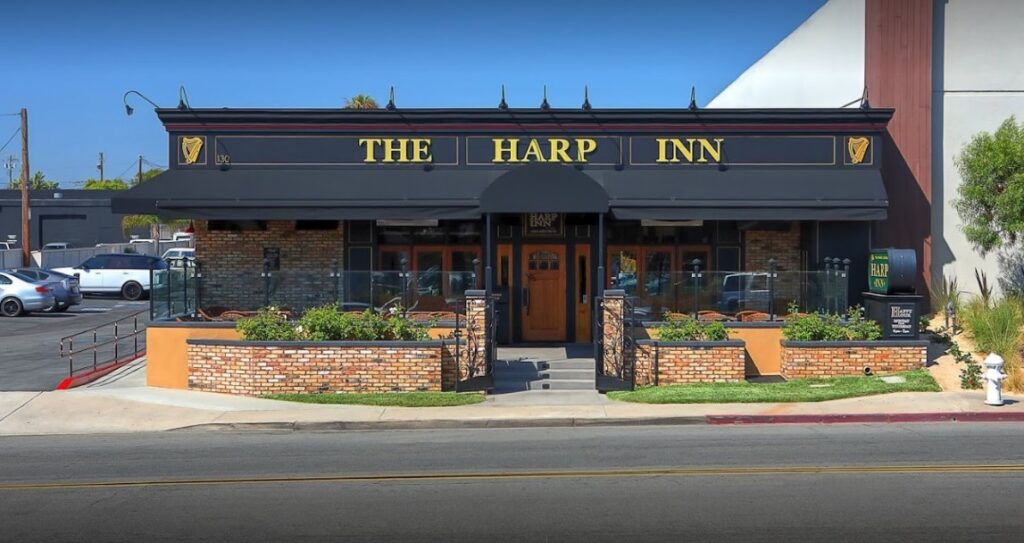 Silky Sullivan's
Another venerable OC Irish pub, Silky Sullivan's is located at 10201 Slater Ave, Fountain Valley and owned by brothers and Servite High School alums Dan ('68) and Bill ('69) Madden. Silky's doors open at 11:00 a.m. and entertainment is featured all day long.
For those wishing to get their Irish on early, Silky's is having a St. "Practice" Day party on March 16. (714) 963-2718.
The Shamrock Bar & Grill
A small but cool Irish pub on 2633 W. Coast Highway in, Newport Beach. Naturally, the Shamrock pours the Holy Trinity of Irish beers – Guinness, Harp and Smithwick's – and will offer Irish standards such a Reuben sandwich, corned beef and cabbage, fish and chips and Guinness Irish stew.
Dublin 4 Gastropub
One of the newer Irish pubs in OC, Dublin 4 Gastropub is located at 26342 Oso Parkway, Suite 102 in Mission Viejo, and has been open for nearly a decade. No special St. Patrick's Day hours – doors will open at 11:30 p.m. – but the Irish beers will flow, Irish food will be served, and bagpipes will be blowing.
O'Malley's Irish Pub
For whatever reason, there is a concentration of Irish pubs along a stretch of Main Street in downtown Seal Beach.
Located at 140 Main Street, O'Malley's offers beer, whiskey and everything else as well as "comfort Irish food served in a true Irish pub environment." The OC Register named it one of the 7 Best Irish Pubs In OC for St. Patrick's Day.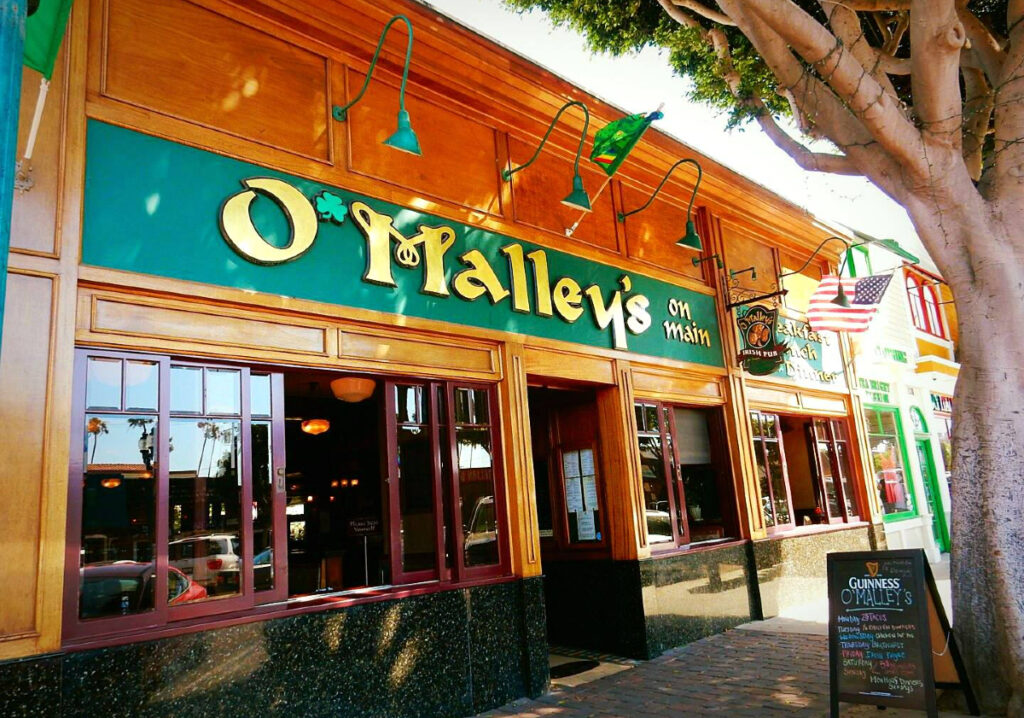 Hennessey's Grill
Across the street from O'Malley's is Hennessey's Grill at 143 Main Street. It's part of a small family of Hennessey's Taverns, that also has locations in Dana Point, Laguna Beach, San Juan Capistrano and Costa Mesa.
Irisher-By-The-Sea
Down the street from O'Malley's and Hennessey's is the Irisher-By-The-Sea, an unpretentious bar. A Google review from three years ago raved it has the "Best Irish Car Bomb I've had to drink than any other Irish Pub around town." The Irisher is located at 121 Main Street.
Clancy's
A short stumble down the street from the Irisher is Clancy's, a divy Irish sports bar located at 111 Main Street.