On the morning of Sunday, March 12, a drunk man was driving his Chevrolet Tahoe recklessly on second and third levels of the downtown Santa Ana parking structure, collided with at least one parked car and nearly plummeted off the structure.
According to sources, the Santa Ana police began receiving calls from several individuals reporting an male driving his full-size SUV in a reckless and dangerous manner in the parking structure.
The man wound up crashing into a parked Jeep Wrangler – overturning the Jeep while nearly going over the side of the top level of the parking structure – the front half of his vehicle protruding over the edge of the structure while the bumper dangled from SUV.
According to sources, after crashing his SUV, the driver exited the vehicle with a beer in his hand. Witnesses overheard police on the scene saying the man's car was full of beer bottles.
The man was arrested and has apparently been charged with driving under the influence and reckless driving.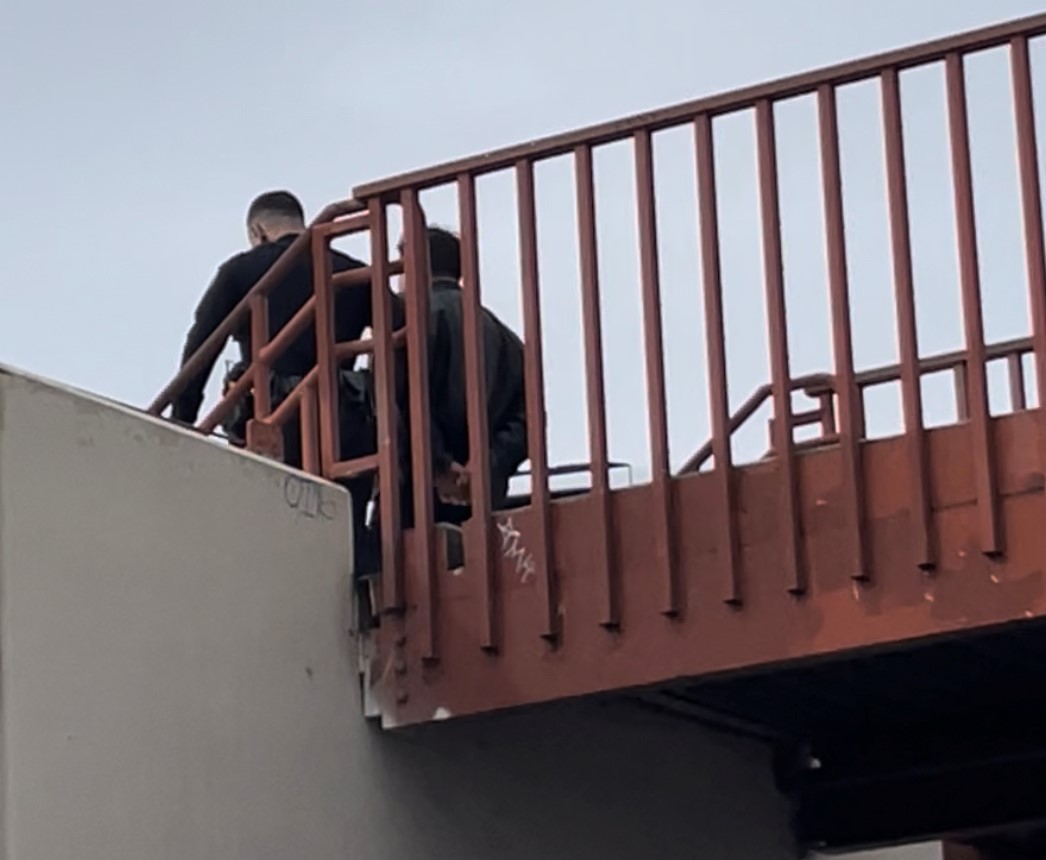 The Santa Ana Police Department has not responded to repeated requests for additional details about the incident.